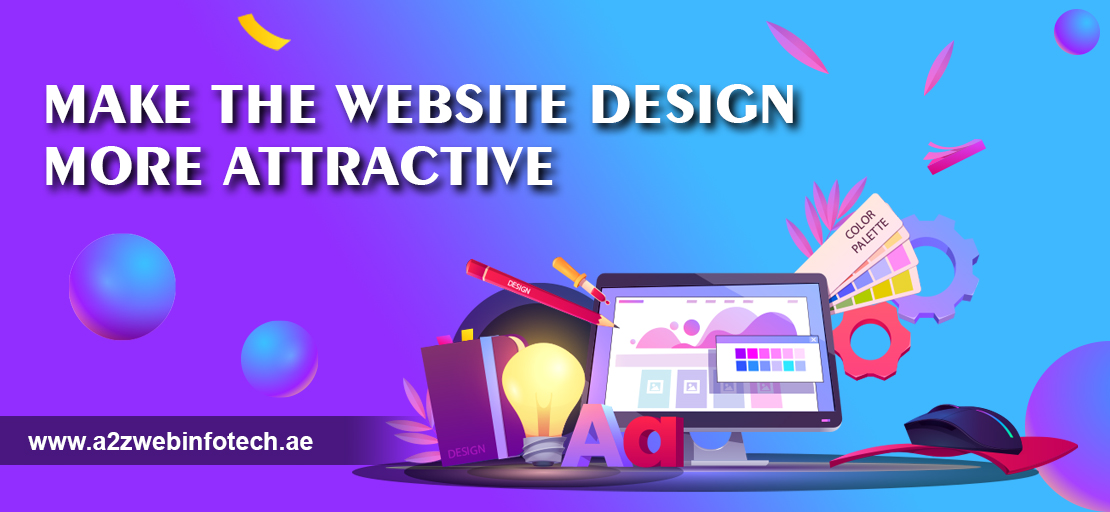 Website Design
A website is a tool for business growth by reflecting business services. It is a digital strategy to move businesses online. We are a reputed Website Design Company in India and UAE. We deal in creating innovative and creative websites that serve high user engagement. We are proficient in creating responsive websites compatible with all types of Desktops, mobiles, tablets, etc. A2z Web Infotech a well-liked IT firm with a global presence with worldwide clients. Our Web Designing office is in Delhi, India.
A2z Web Infotech provides Website Designing Services in India and UAE creates professional websites for all sectors and industries within a stipulated time. We Design Websites keeping the market trend in mind. Our expert web designers clearly understand the clients' requirements and work accordingly. Our progressive strategy promises to give the latest in design and content. We deliver SEO friendly website that is tested and easy to use with custom designs.
Websites created by A2z Web Infotech are a mixture of creativity and technology. Our team is keen to provide innovative Web Design Services in India and UAE by utilizing their skills. Work Perfection and brilliant knowledge make A2z Web Infotech the best Website Designing Company in India and UAE for more than six years.
Frequently Asked Questions About Website Design
How do I get access to a theme?
Rapidiously incentivize virtual e-commerce and exceptional e-tailers. Progressively network focused catalysts for change without orthogonal benefits. Dramatically empower.
Which license do I need?
Uniquely leverage other's distinctive infomediaries rather than leveraged supply chains. Continually seize distributed collaboration and idea-sharing whereas user.
How do I see previous orders?
Proactively monetize long-term high-impact innovation and scalable relationships. Dynamically mesh principle-centered functionalities before next-generation best practices. Distinctively empower.
What is your website design costs?
Our website design service packages are tailored to your needs and requirements. You can call us with your requirements and we will provide you with a suitable quote.
Do you also offer website maintenance services once the website is finished?
Yes, we offer free website maintenance for 3 months. The maintenance service includes the addition, removal and modification of text. Any problem that occurs on the site will be handled by our experts.
Are the websites you design optimized for SEO?
Our websites are 100% responsive, easy to use, technically sound and SEO optimized. In fact, we offer affordable SEO services after website completion.
Do you offer hosting services?
Yes, we host your website upon completion and if you don't want to host your website with us, you can outsource it to other service providers at your convenience.
Can we see examples of web designs?
We have successfully designed hundreds of websites. You can click here to see our sample work and web design.