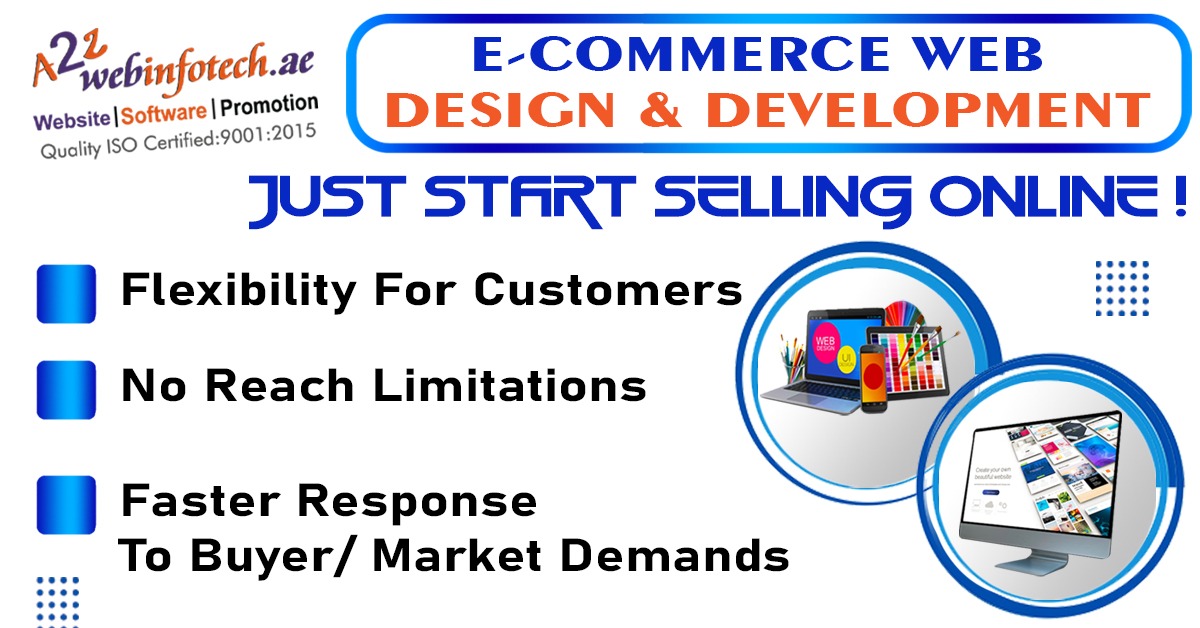 Run Your Dubai Business Smartly With An eCommerce Mobile App
Technology has taken over the world, and businesses that need help to adapt to changing situations will fall behind their competitors. Physical stores are no longer pulling in the crowds that they used to. However, in the age of smartphones, businesses can take their stores to the customer.
Thus, if you are still considering taking your business online but still need to do so, read this article. It will change your outlook on the matter. Today, we will look at some of the benefits of being in ecommerce with a mobile app.
What Is A Mobile App?
A mobile app is a software made available over the online marketplace for apps. In the case of iPhones, the market would be the iOS store, while the Play Store would be the associated marketplace for Android users. Nonetheless, if you want your business to have the maximum outreach, you should build a mobile app for both platforms. This will ensure that every user is included.
The app is developed as an online store where you can display all your offerings and listings. It is a smart way to start selling since the mobile phone is handy and portable. Thus, you can reach out to your customers and start selling to them while they are on the go.
How Do You Develop A Mobile App?
Many developers and software engineers will be happy to do the programming and coding for you. You can also subscribe to service providers who sell ready templates upon which you can build your website and mobile app. The choice is entirely up to you. However, if you want to build one of the best ecommerce websites in Dubai, having a mobile app to go with it is a must.
Advantages Of A Mobile App For Your Business
These are some of the added benefits of a mobile app for your online business:
Portability
The smartphone is a portable technological tool that users carry everywhere. Thus, if you want to make an effective strategy for building customer bases and retaining them, targeting the smartphone audience is the smartest way to go about it. Your buyers can purchase items from your platform even while in bed and about to sleep.
Improved Penetration
Customer bases can be penetrated the best with mobile apps. This is because the mobile app is always available to the user in hand. They are more likely to go onto your business if your business has an associated app. Moreover, the mobile app also enables push notifications to be sent, which increases your business' visibility to customers and guarantees a higher probability of a sale.
Less Costly
Designing a website is more cumbersome and time-consuming than developing a business website. Thus, at the same time, your mobile app will be ready to go faster than the website. Moreover, websites have added expenditures such as server expenses and developer fees, which are lesser than a smartphone app. Thus, having a mobile app makes more business sense than a website.
So, to start one of the best ecommerce websites in Dubai, start developing your e-commerce website today. Also, invest in a mobile app to go with it. It will help to increase your customer outreach and improve your turnover indices. Your business will start booming quickly if you do the marketing right!