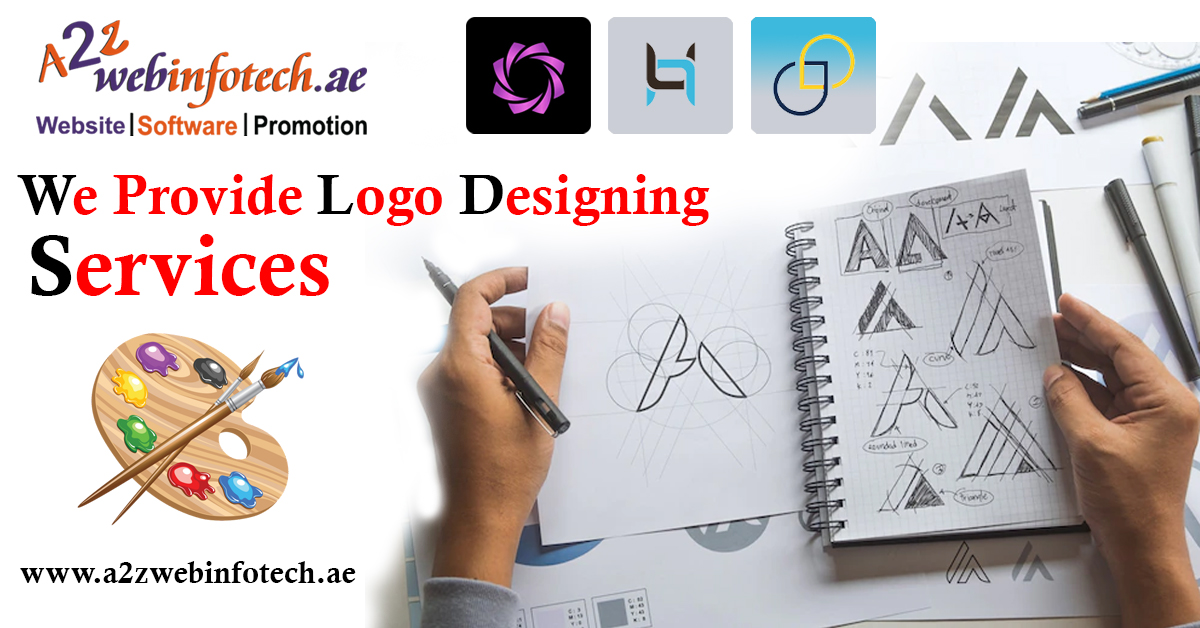 Logo Design Services in Dubai
A well-designed logo is a window to the brand's story. It is a symbol created using images, characters, text, etc. It gives a company recognition and is often termed the face of the company.
It is supposed to be distinct so customers can easily differentiate it from its competitors. A logo is designed to capture the company's essence and narrate the brand's story.
There exist various types of logos mentioned as follows:
Brandmark- A symbol, design, or image that makes the brand recognizable;
Emblem- An icon/symbol with a font inside it;
Lettermark- Logos made from the brand's initials;
Mascot- An illustrated character that represents a company;
Pictorial Mark- Icon/graphics-based logo;
Wordmark- Creative representation of a business name.
Selecting a Logo Design Company
A logo design can make or break a business's identity, making it essential to pick a company that offers the best logo design services. People should consider the following factors before selecting a logo design agency in Dubai:
The logo design company should research your business well to get an idea of the brand's aim, background, story, etc., and comprehend your area of work;
They should work towards designing a logo that aligns with the client's business vision, so it best defines the brand;
The company should be highly detail-oriented to avoid copyright clashes that may arise after designing a logo without proper research;
They should be receptive to feedback and inculcate changes in case of disagreement while deciding on a design; and
They should hold their relationship with clients in high regard and value their association, to make the client feel important.
The Advantages of Availing Logo Design Services in Dubai
Designing a logo has multiple advantages, as given below:
Logo design gives you a distinct identity in the world of business.
They help grab the attention of people and inculcate a sense of belongingness;
Logo designs provide distinction to a brand and make it stand out;
Designing a logo helps you with free advertisement and publicity when people use products with your logo design.
Logos help generate social media traction with their recognition; and
They exude a sense of professionalism. A company with a good logo appears more sincere in its approach than one without it.
Picking a Logo Design Company in Dubai
A2z Webinfotech was set up in 2011 to provide digital marketing solutions to various businesses. They offer multiple services that help level up your digital marketing game. Equipped with the best graphic designers in Dubai, the team from the best logo design company Dubai offers. They help a business by providing an accurate and distinct logo to establish a strong relationship between a brand and its customers.