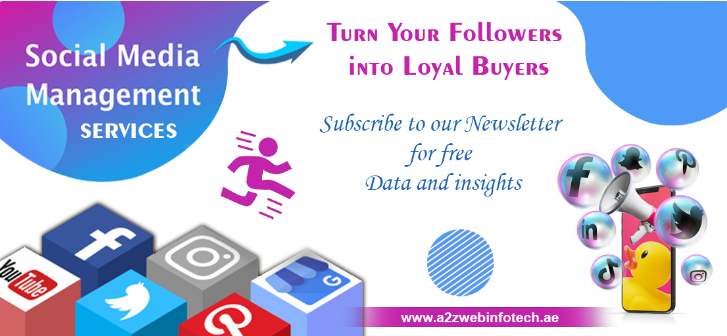 What You Need To Know Before Hiring A Social Media Marketing Agency?
Knowing what you are getting into before engaging an SMM agency for your business is essential in the ever-changing digital marketing landscape. This post will explore the key elements when hiring a social media marketing service and discuss what to look for. So, if you're looking for expert advice on hiring the best social media marketing agency, read on!
What Services Can An Agency Offer?
As your business grows, you may need more time or resources to manage your social media accounts effectively. It is where a social media marketing agency can be a valuable asset. A good agency will offer a range of services to help you reach your goals, including:
Strategy and planning:

Developing a social media strategy that aligns with your business goals is essential for success. A good agency will work with you to understand your objectives and create a plan for how social media can help you achieve them.

Account management:

Once your strategy is in place, your agency will take over the day-to-day management of your accounts. It includes creating and curating content, engaging with followers, and monitoring analytics to ensure your campaigns are on track.

Advertising:

If you want to take things to the next level and reach even more people, advertising on social media can be an effective solution. A good agency will help you identify the right platforms and targeting options to get the most out of your budget.

Reporting:

Regular reporting is essential to track the performance of your social media campaigns. Your agency should provide detailed reports that show how you're performing against your objectives and what areas need improvement.
Tips For Selecting The Right Agency
Here are a few tips to help you select the right social media marketing company in Dubai for your business:
Define your goals.

You need to know what you wish to accomplish with SMM before searching for an agency. Do you wish to raise brand recognition? Entice visitors to your website? Generate leads? Convert customers? Once you know your goals, you can narrow your search to agencies that specialize in achieving those specific objectives.

Consider your budget.

Social media marketing can be costly, so it's essential to consider your budget when selecting an agency. There are a variety of pricing models, so be sure to ask about how the agency charges before making a decision.

Check out their work.

Once you've narrowed down your list of potential agencies, take some time to check out their work. Look at their social media accounts and see how they engage with their audience.
Conclusion
Hiring a social media marketing company in Dubai can be an essential step toward improving your online presence. Still, it is crucial to research and ensure that you work with the best agency for the job. Ask questions about their experience, services offered, and pricing before making any commitments. With careful consideration of these factors and proper due diligence on your end, you'll be able to hire an experienced social media marketing company to help take your business to the next level!