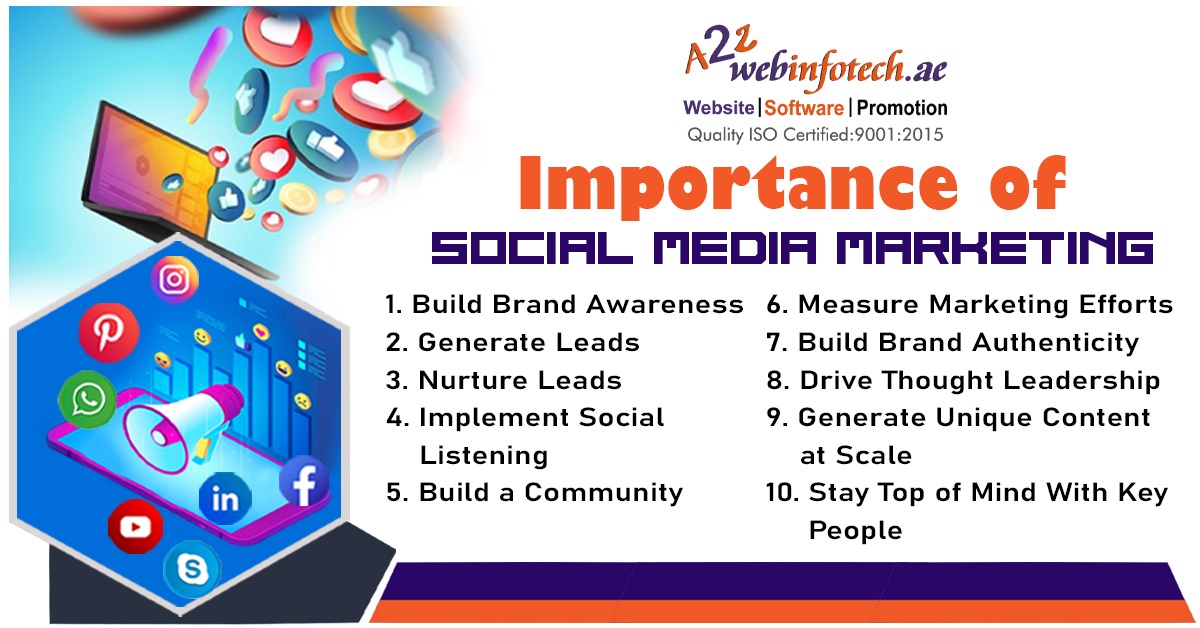 Why go for social media marketing in Dubai?
Dubai is the perfect place for budding businesses. However, the increasing competition is taking a toll on the same niche businesses. Hence, it all comes down to the dedicated marketing efforts of the companies to keep their services at the top. Social media marketing in Dubai takes charge of delivering optimized benefits to different businesses. Let us dive into its benefits in detail.
Top reasons to go for social media marketing in Dubai
Helps reach target customers: Social media marketing allows businesses to get their target customers quickly. Hence, all the advertisements which are target-based can be designed accordingly without any miss.
Saves time: It is easy to conduct market research and competitor analysis using social media marketing strategy. So, businesses can save time in completing digital research without any additional effort.
Saves money: The small business units or startups in Dubai willing not to spend high on marketing can go for cost-effective social media marketing in Dubai. The return on investments is high in social media marketing when compared to other marketing techniques.
Relationship building with customers: It is easy to engage with customers using social media marketing strategies. With the increased involvement of prospective customers on social media, it is easy to create a relationship with customers.
Helps in business expansion: It is easy to launch a new product or service in the market once the business is well-known on social media. Thus, strategic social media marketing by the leading social media agencies in Dubai significantly helps in business expansion.
Helps gain customer feedback: It is easy to interact with customers directly on leading social media platforms like Twitter or Facebook. Hence, first-hand feedback from customers helps businesses in improving their services.
Beneficial for small businesses and startups: It is easy for small businesses and startups to create their space in competitive markets using social media marketing. It is quick and easy to connect with customers using social media platforms.
Improves brand image: The different social media feeds help businesses gain the attention of customers. Thus, companies can enhance their brand image with dedicated social media efforts to get recognized on other social media platforms.
Improves customer base: Social media is used by several people who can be potential customers for the business. Hence, companies can improve their customer base using comprehensive social media marketing.
Improves conversion rate: Lastly, social media marketing helps businesses reach people from different segments. Thus, it aims to improve the conversion rate for other companies. It is easy to make the necessary modifications to the website content to attract more customers.
Wrapping Up
Hence, it is easy to understand the importance of social media marketing in Dubai. The highly competitive environment of Dubai, along with the best infrastructure, offers the ideal conditions for businesses. However, it is necessary to invest in exemplary efforts for social media marketing to leverage its benefits.